I'm moving away from strictly the political with this post to share an informational article about one of my new toys. Please feel free to comment.
Springfield Armory's venerable M1A has been available for many years in both the original 22″ barrel length as well as a more compact version with an 18″ tube dubbed the Scout Squad. A few years ago, an even shorter 16.25″ variation was introduced called the SOCOM 16, now available in three variations.
I wanted a Scout Squad, but I found a really, really good deal on a SOCOM 16. This sale was likely motivated by an overstock situation on the camo-colored stock, but I didn't care. It was enough of a deal that I decided to take it even though it wasn't the exact version I wanted.
While there are many who debate the usefullness of the shorter versions, my intent here is to discuss just one issue and how I chose to tackle it – the front sight. It is ridiculously wide.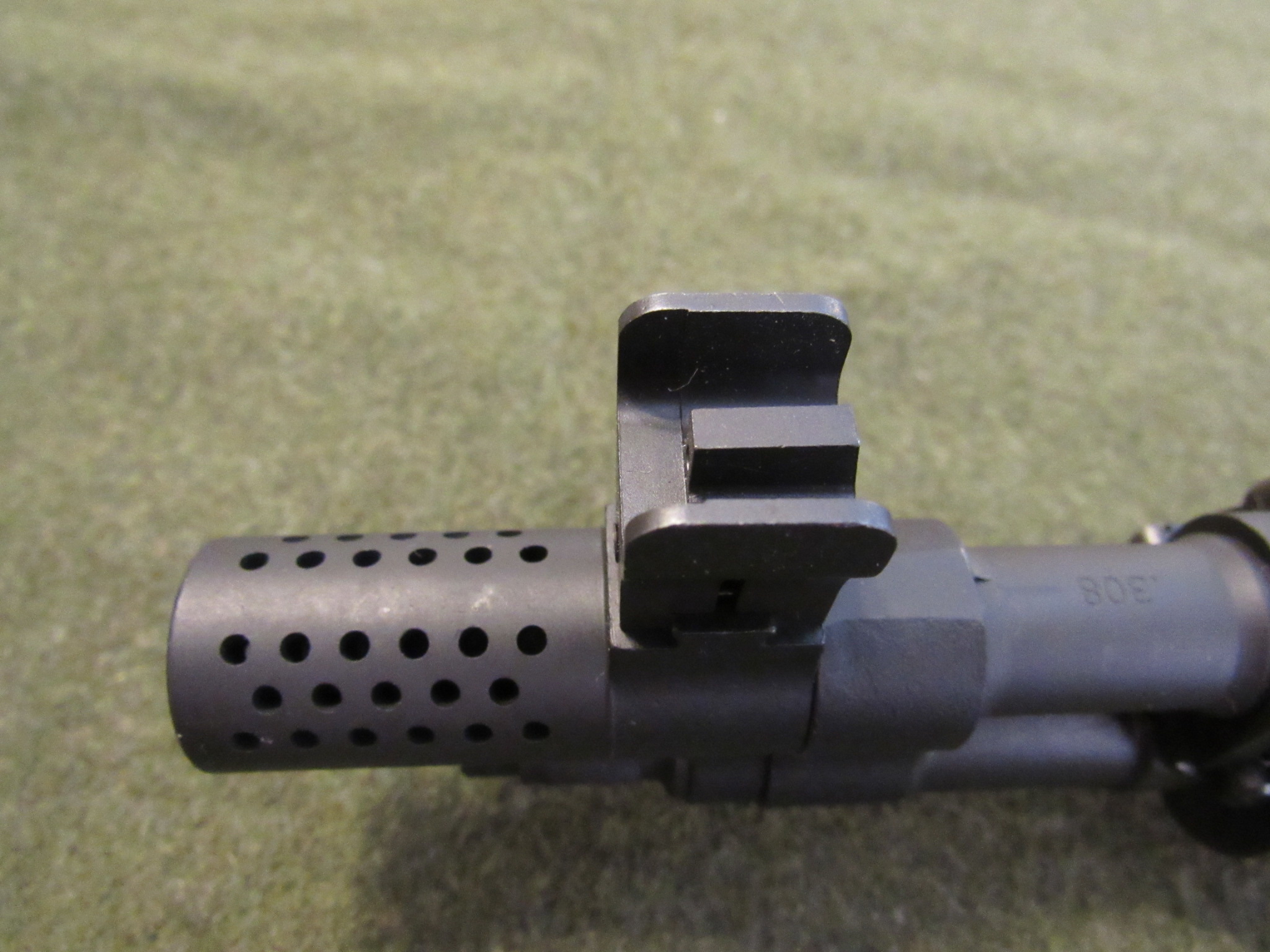 You could land remote control aircraft on this thing! It subtends about a half an acre at 100 yards, which just doesn't lend to as much precision as I would prefer. All the other versions of this rifle have interchangeable front sights. SOCOM versions appear to be the same, with the front sight being dovetail-mounted and easily removable. The problem is, the SOCOM has a version-specific gas lock which renders the use of standard M1A/M14 front sights a no-go due to a height difference. Below is how I chose to address the issue.
Smith Enterprises to the rescue! They offer a new gas lock which accomodates standard M1A sights, part 2001-GL.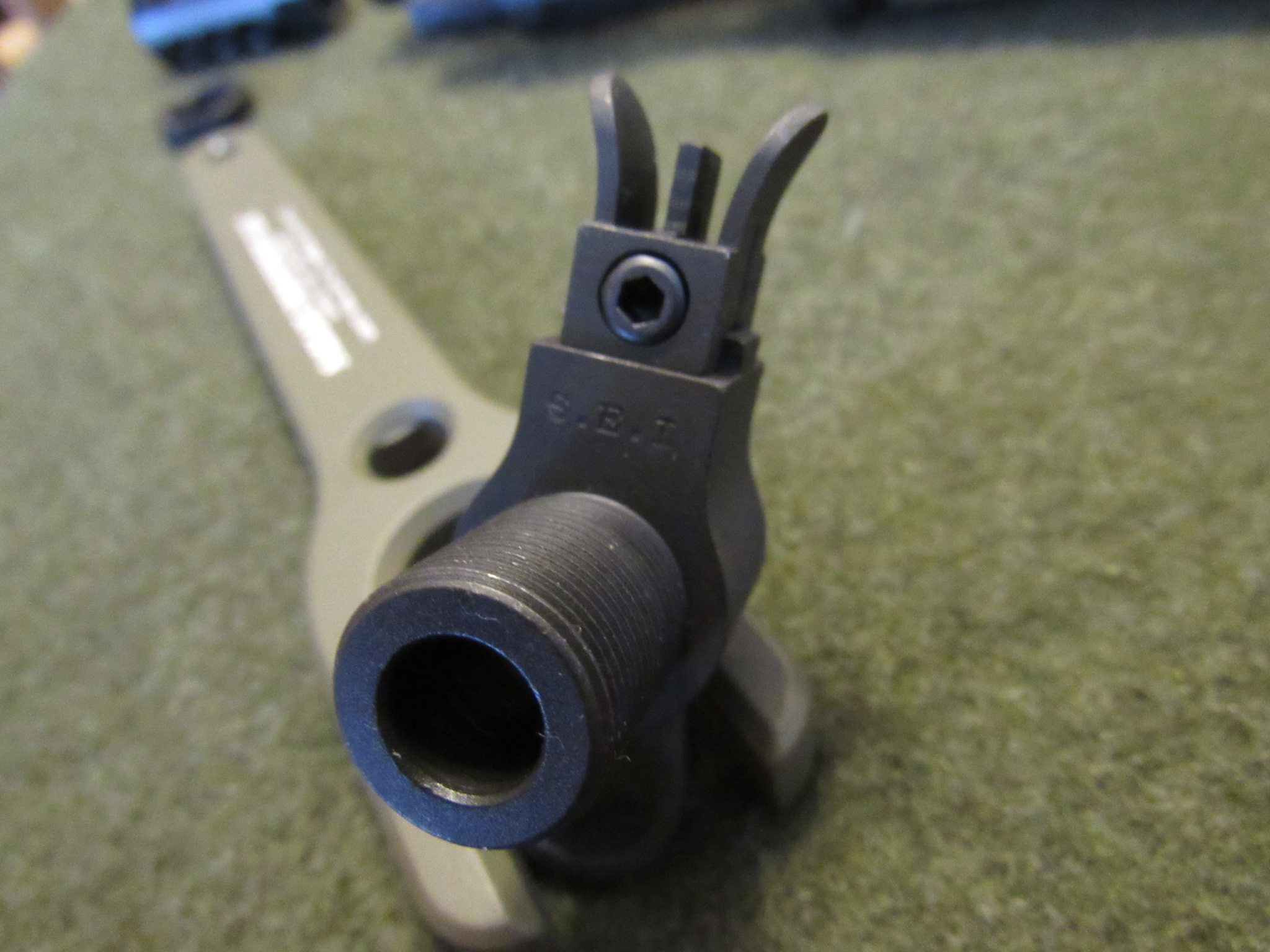 This is their gas lock with a National Match front sight (easily sourced from many suppliers) already installed. It's a wee bit narrower…
This gas lock differs from the one coming on the rifle in that instead of having the muzzle brake an integral part of the unit, it is threaded so you can install the muzzle brake of your choosing. I chose another Smith Enterprises part, the Good Iron 1002-RR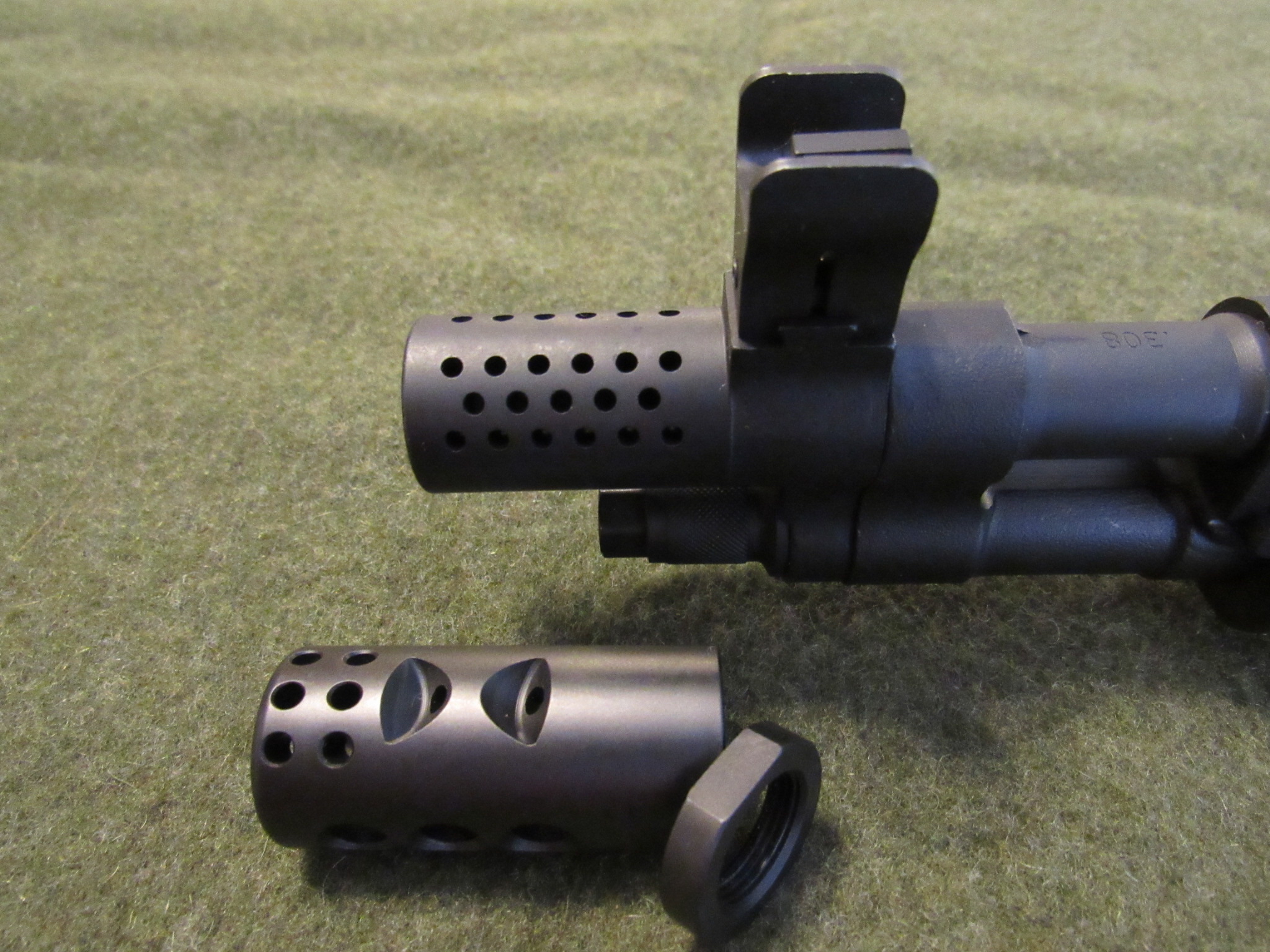 Using the appropriate gas cylinder wrench to hold the lock steady, I used a 3/8ths socket to remove the gas plug, and the gas lock/muzzle brake assembly spun off with light finger pressure.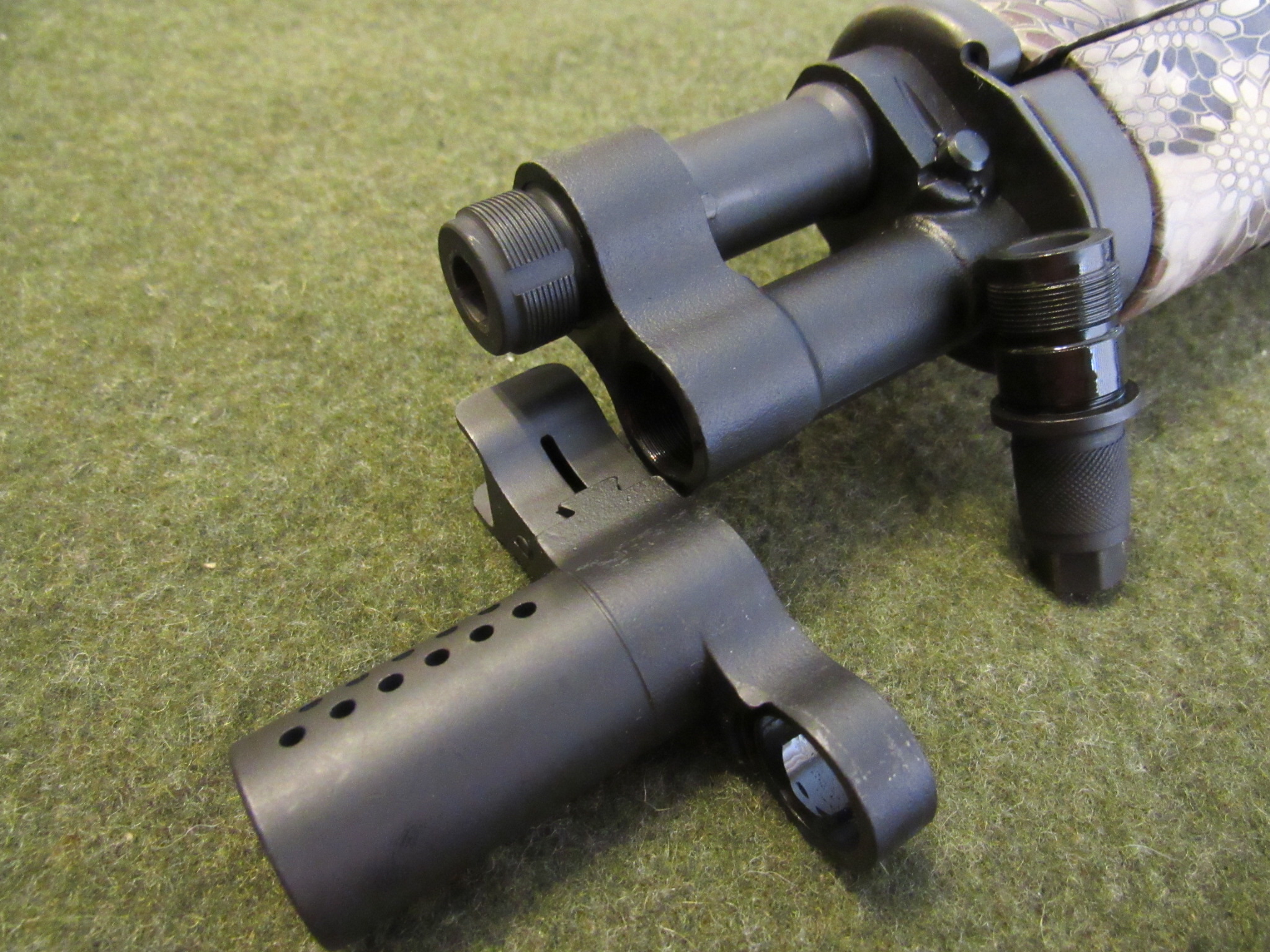 Here is a shot of the assembled Smith Enterprises parts alongside the factory originals…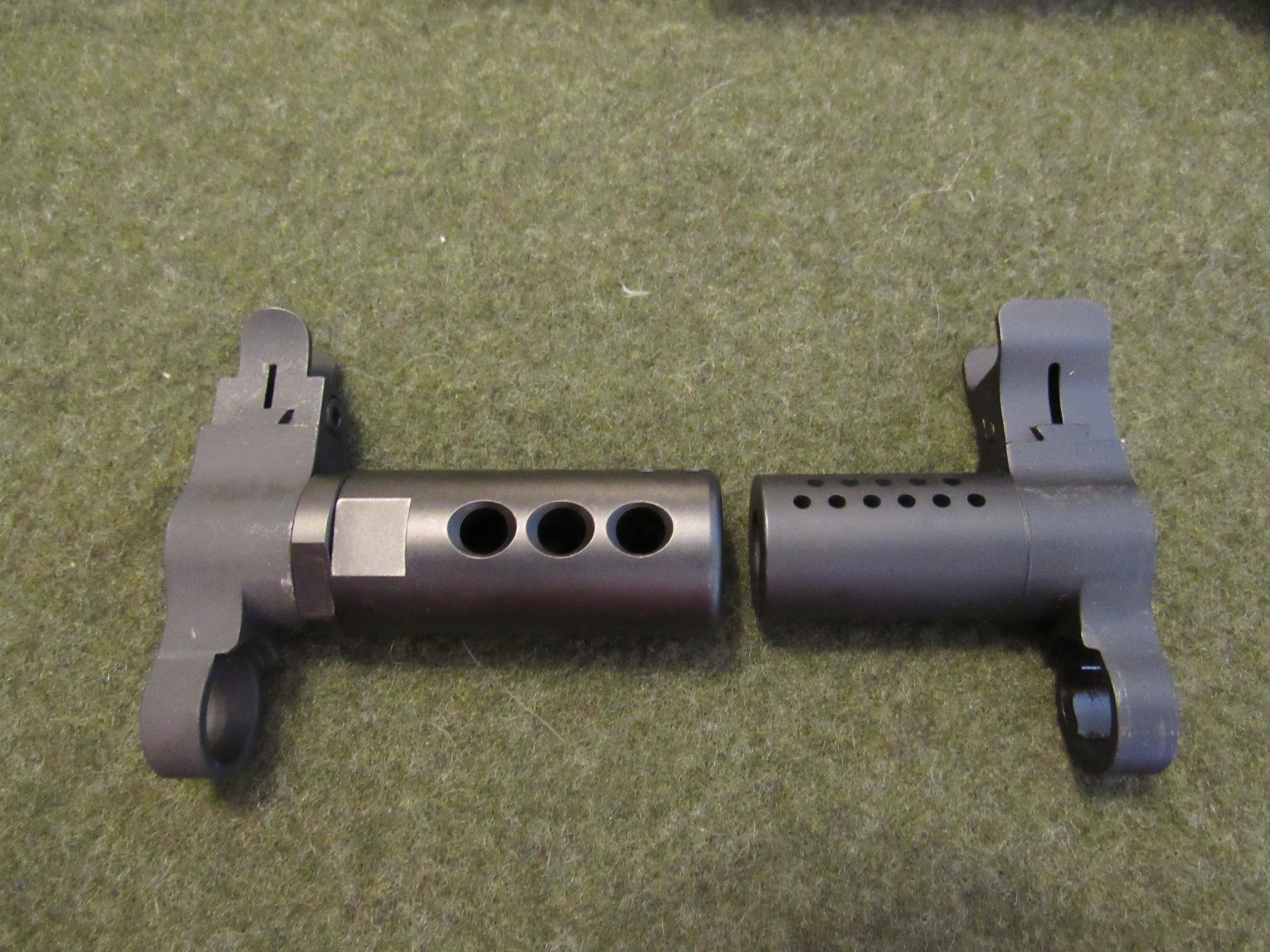 Installing the new gas lock was a revelation in that the thread fit of the Smith Enterprises unit was quite a bit tighter than the original parts. I had to use a gas cylinder wrench and a touch of colorful vocabulary to spin it flush.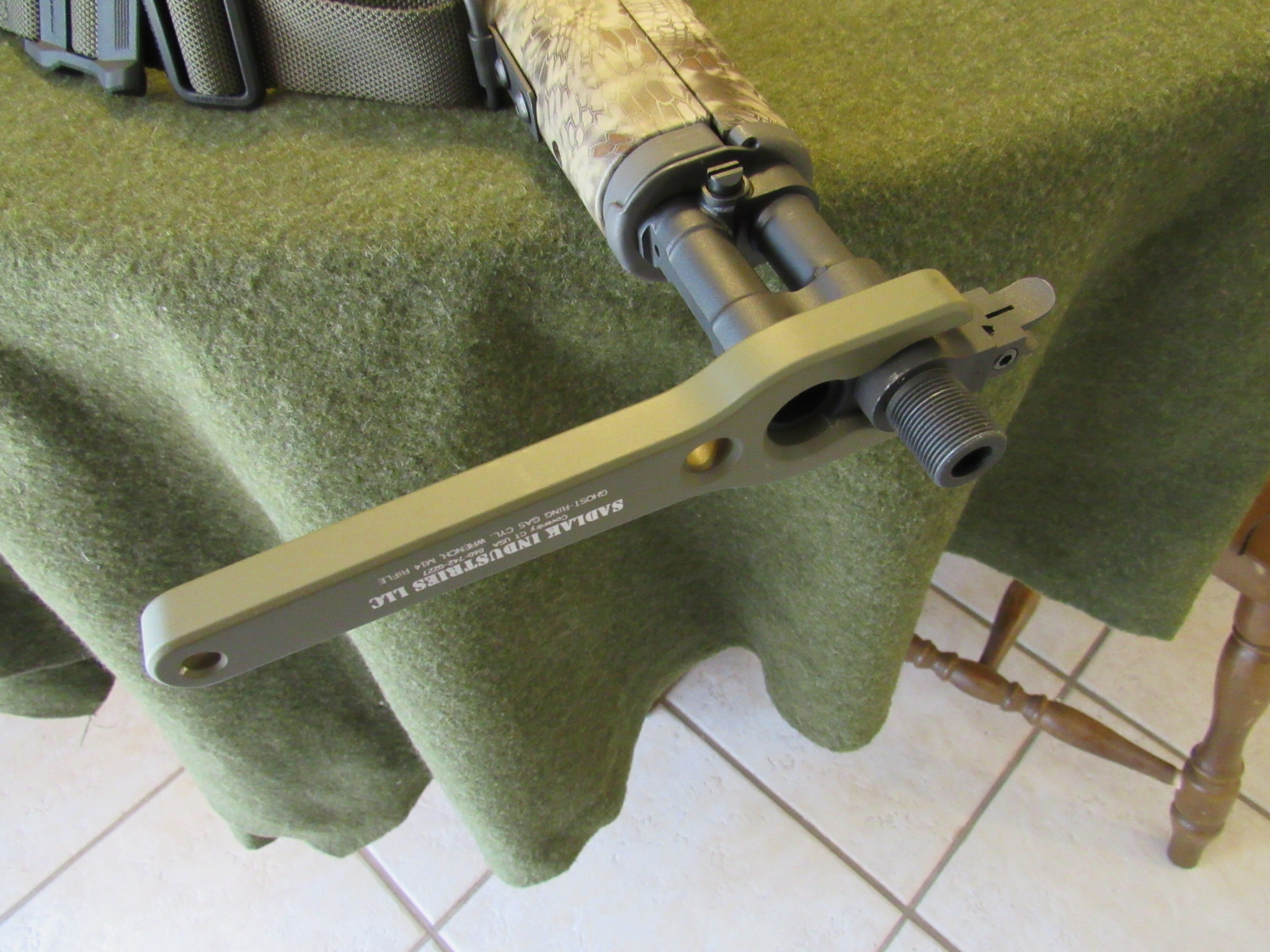 After aligning the new gas lock, I installed a Schuster Adjustable Gas Plug.
Here's the final assembly: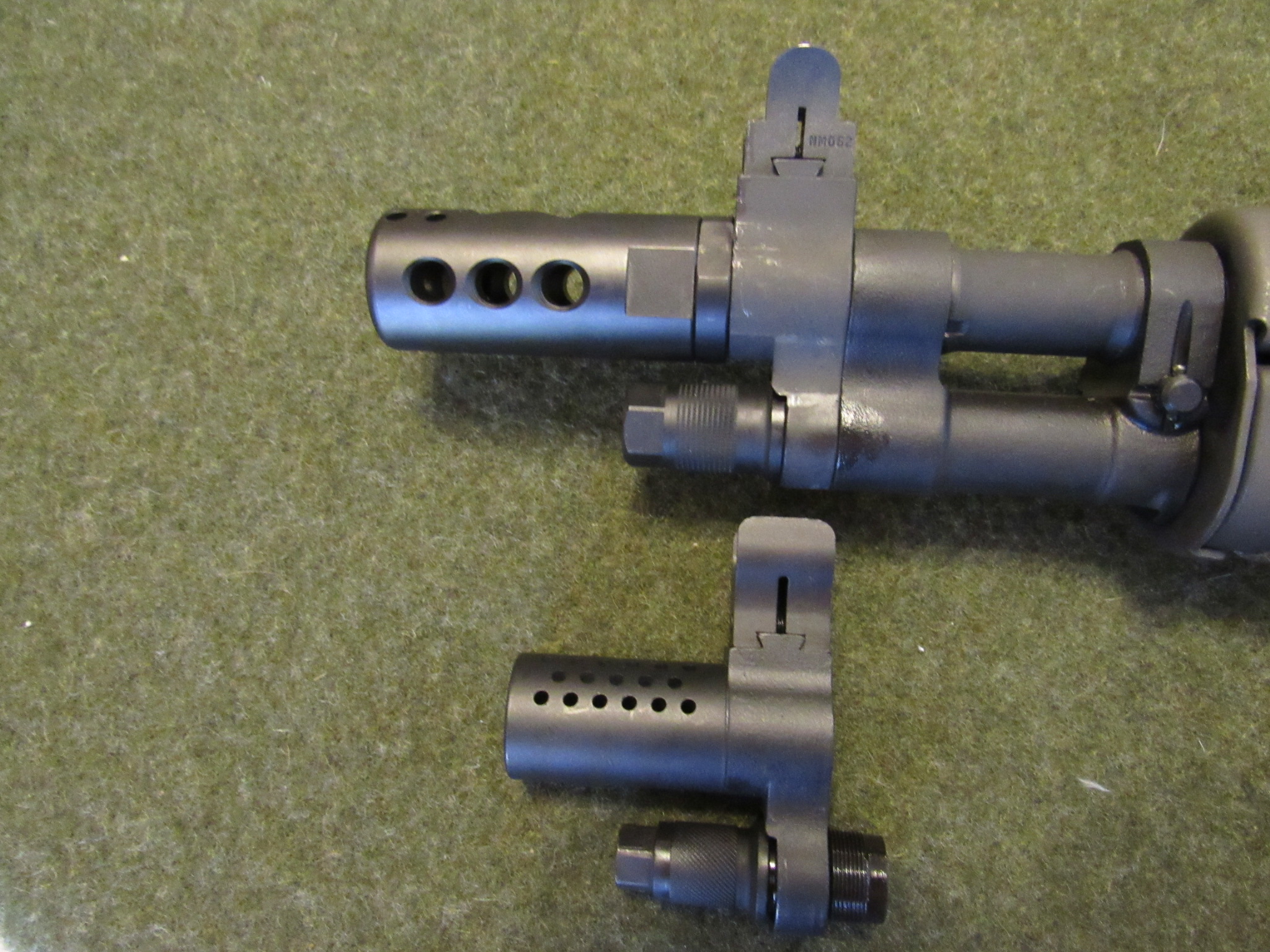 A range session will be in order soon to adjust the gas plug and evaluate the other changes. I expect the front sight to be much more to my liking, and wonder if the new muzzle brake will be more effective than the stock part.
Perhaps a report in another post!
As always, I hope you have found this informative and I welcome rational/adult commentary.